Drills for woodworking.
Power drills are more often than not a DIY fanatics first power tool purchased and with good reason. Their ability to chew holes in wood and various other materials or drive a screw with ease is what make them an essential power tool for woodworking. Although a power drills function is a simple one you will find it to be one that is needed more often than not on your DIY projects.
Buying a drill
When shopping for your first drill or looking to upgrade I can imagine many being faced with the o so often asked question, "which is better, cordless or corded?"
Cordless vs corded drills
While many would by default assume cordless to reign supreme due to its arguable convenience there are other factors to consider when purchasing a drill.
Well yes, cordless is convenient and can make a big difference in a woodworkers production and assembly time but these power tools do suffer limitations.
Consider the following advantages and disadvantages of an average cordless drill when compared to a corded drill.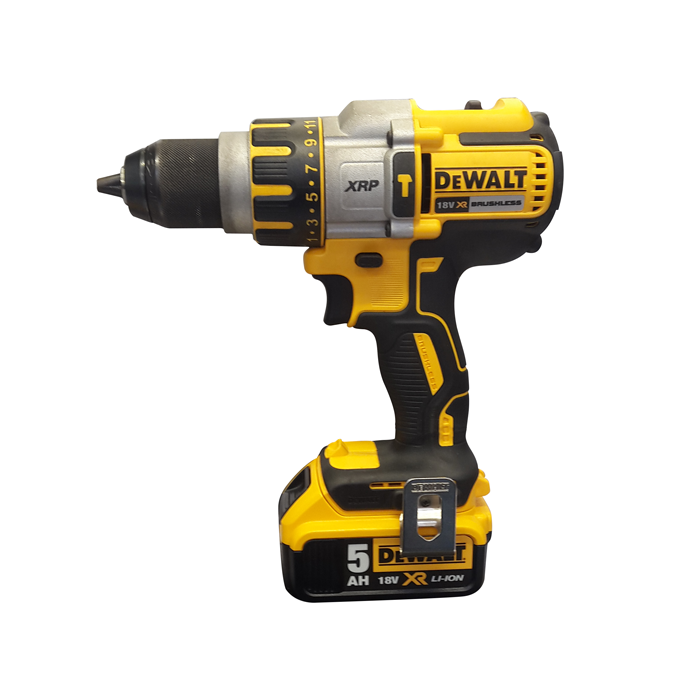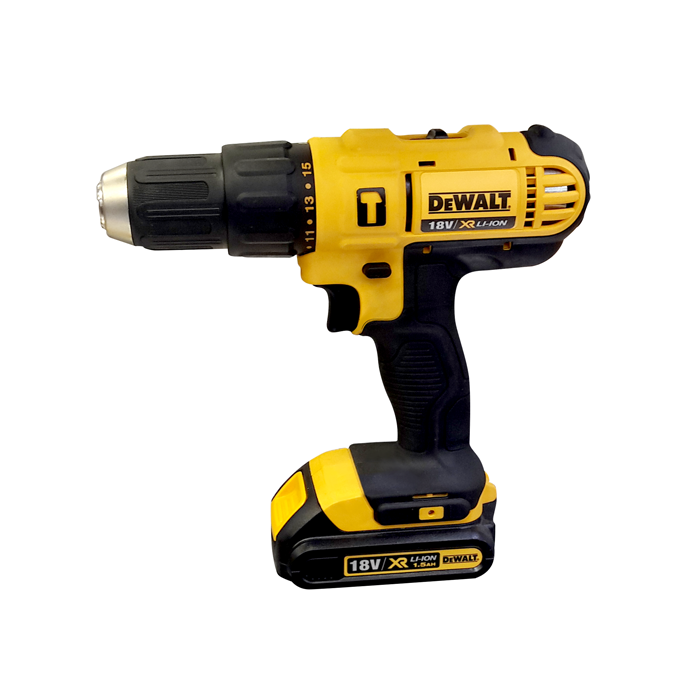 Advantages of using a cordless drill
Cordless drills are small and portable. Making working on the move and accessibility in tight corners a more comfortable endeavor than it would be with a corded drill.
These drills are also often fun and easy to use. Almost all modern cordless drills have keyless chucks making bit changing fast and easy while some also offer LED lights to shed some light on the work area. Additional features can include belt clips so your drill can always be in arms reach or even a built-in spirit level.
Safety is improved when using a cordless drill as the operator is not creating a tripping hazard by having a power cord on the floor of the work area.
Disadvantages of using a cordless drill
Less torque (power to weight) when compared to corded drills.
Expensive due to the high price of batteries.
Higher maintenance cost due to battery life limitations. The drills usefulness is limited by the batteries lifespan after which the batteries would need replacing.
Drill operation time limited by batteries ability to deliver a charge. i.e. flat battery = no drilling. It is for this reason that most cordless drills are sold with two batteries and so allowing for one to be charged while the other is being used.
If at this point you still have your heart set on a cordless drill feel free to take a look at our cordless drill buying guide.
For a quality 18V Li-ion cordless drill with charger and 2 batteries, you can expect to pay around $100.00 while a corded drill will run you around $50.00 out of pocket.
But let's be a bit more specific and focus on two drills of the same brand.
Taking a look at Bosch's entry cordless and corded drills.
---
Specs
Weight
Chuck
Speed Setting
RPM
---
As can be noted by the specifications provided above, the corded drill delivers twice the RPM at less than half the weight while chewing a $30.00 smaller hole in your pocket.
Conclusion
Yes, cordless is convenient but cordless is not always the better option. When it comes to power to the dollar a corded drill will win hands down every time.
Don't get me wrong, my Bosch PS130-2A 12V cordless drill is one of my favorite power tools but if I had to drill more than 6 1/2″ holes in a piece of wood I would be reaching for my corded drills.
If your looking for convenience in your power tool and you are just planning on driving screws and drilling the odd hole for your DIY projects around the house and don't mind the additional expense then cordless might be the way to go.
Check out the woodwork Junkie top corded drill picks for under a $99.00 on amazon.



Woodworkjunkie.com, DIY like a pro.