Transferring a picture to wood.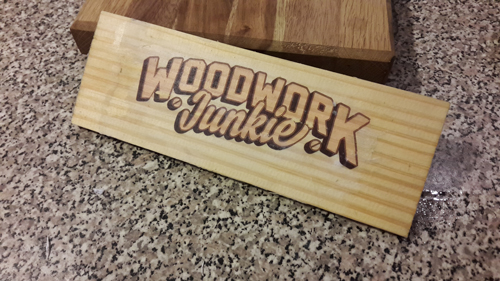 Add some flair to your next arts and crafts projects using a laser printer and some scrap wood.
A fun technique to try out on DIY gifts or decorative fixtures for your home. This is our easy "how to print on wood" guide – Cheap and easy.
This project works best when using a print that covers the entire piece of wood
What you will need.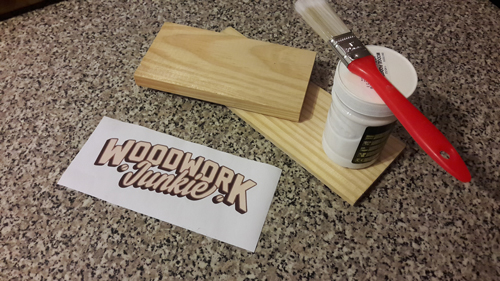 A laser print of the image you want to transfer to wood. (Ink jet print will not work)
A paint brush or sponge to apply the Mod Podge.
A piece of wood to transfer the image to.
Mod Podge matt
(Mod Podge is a well know craft supply used to stick paper or fabric to various surfaces)
Also
Scissors
Straight edge or credit card
Step 1 – Preparation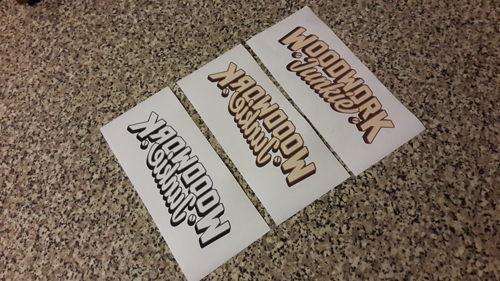 Start the project by wiping down the wood to ensure no impurities are on the surface that could spoil your print.
Cut the printed page to match the size of the work piece.
Note: If your image has words on like the one in our example you will have to reverse it before printing as the result will be a mirrored version of the image printed originally. 
Step 3 – Apply Mod Podge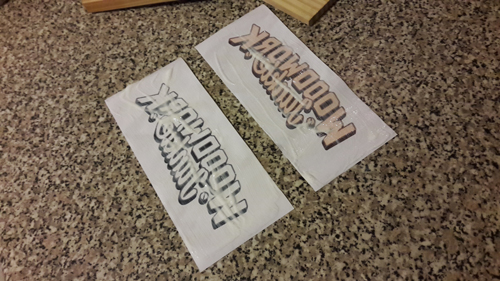 Apply a generous amount of Mod Podge to the printed side of the image you wish to transfer using a paint brush or a sponge.
Place the print face down onto the work piece. Be sure to align it properly so you don't end up with a skew print.
Step 4 – Smooth it out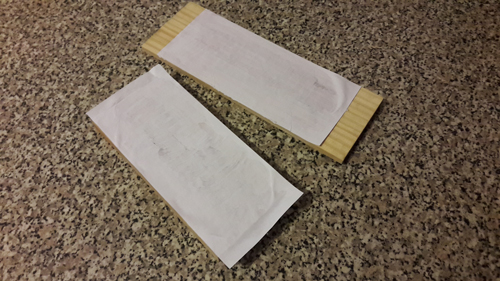 Using a credit card smooth out the paper by removing all prominent air bubbles and creases. This is done to ensure that the entire print is making contact with the wood.
Be careful not to tear the now soft paper.
Leave it to dry completely for the next 3 – 4 hours.
Step 5 – Removing the paper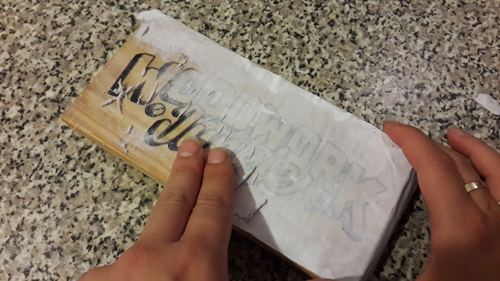 Once dry, using a wet cloth or sponge, wet the paper by dabbing it.
When the water has soaked and the paper is wet, gently rub off the paper using your fingers.
This step can be repeated a number of times until all the white remnants of the paper have been removed.
Leave to dry for 20 minutes.
Final Step – Finish

Once dry, finish by applying a thin layer matt or gloss Mod Podge to seal the print.
In the case of a photograph, you can use sand paper to rough-up the edges or give the image a more distressed look before sealing.

Woodworkjunkie.com, DIY like a pro.
We would like to hear from you.
If you have any feedback or suggestions please leave a comment below or e-mail us at admin@woodworkjunkie.com