Power to the beginner.
For millennia skilled craftsmen have worked and create with wood, one of the first materials to be worked by man, with crude and time-consuming tools to shape and build. In the ancient world, from Egypt to China, building shelter, furniture, transport and even more tools. But unlike poor Gordianus in ancient Rome breaking his back just to saw through a piece of wood with his old-faithful buck saw, we have the world of power tools at our fingertips. Electrical machines to cut, drill, fix, shape and finish. Taking the ancient skilled craftsmen's trade and tossing it in the lap of the average Joe.  In this article, I will be discussing my beginners guide to woodworking power tools and taking a look at the essential power tools for woodworking with the focus on the hobbyist.
"There's a tool for every job and every job is easy if you have the right tool"
Don't break the bank.
"But power tools are expensive" – Well they don't have to be. Buying the right tool for the job does not mean buying the most expensive tool on the shelf. There is no need to buy professional grade tools for DIY purposes. A "home grade" power tool will do exactly what a professional-grade tool will do. A professional quality power tool is designed to work all day, every day. So unless you are planning on throwing caution to the wind and impulsively quitting your job to pursue a career as a fine wood furniture maker, home grade tools will do just fine.
5 essential power tools for woodworking 
Take a look at my list of power tools to cover all bases for people looking to get into woodworking. I started with these tools in my arsenal just a couple of years ago and had no trouble bringing my projects to life.
Circular saw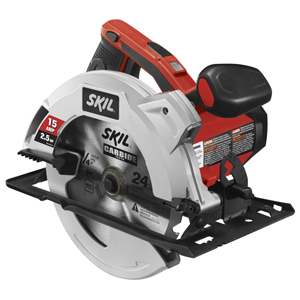 A handheld power tool and as the name suggests makes use of a circular rotating blade to produce a cut. For versatile and compact sawing, cross cuts and ripping, a circular saw is a must in your tool arsenal. Circular saws also have the ability to produce bevel cuts and when getting started, this saw will do the work of a table saw and a compound miter saw. Spending a little more time setting up a jig or a cutting fence can produce a level of accuracy close to that of the saws mentioned above.
Beginners should consider: Skil 5280-01 15-Amp 7-1/4-Inch
Key feature: Single beam laser guide
Jigsaw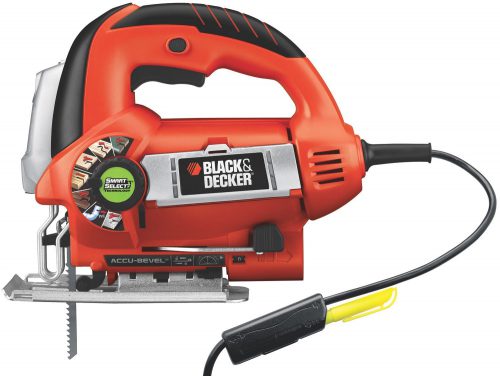 Also handheld, this power saw with an oscillating blade is used for figure cutting. Some jigsaws come with a variable speed setting as well as an orbital function where the blade does not only move up and down but also forward and backward allowing for more aggressive cutting.
Add a curved cut to your projects to give it the designers feel and if you want to get really creative most jigsaws can also produce bevel cuts.
Beginners should consider: Black & Decker JS670V LineFinder Jigsaw
Key feature:  Line finder illumination

Power drills
Very useful for woodworking for a wide
a range of tasks.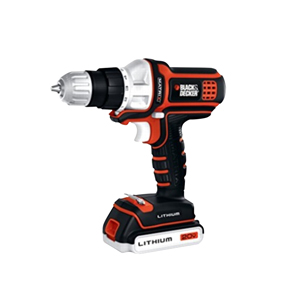 I always keep two drills close for drilling and driving without having to change bits to speed up assembly of my projects. Ideally, cordless drills are the way to go for woodworking, as you don't need too much power to drill through wood, but corded drill chews a much smaller hole in your pocket.You would want to be looking at a lightweight drill to minimize fatigue as you will find yourself holding this power tool quite often.
Beginners should consider: Black & Decker BDCDMT 120 20V MAX Li-ion Matrix Cordless Drill
Key feature: Matrix Quick Connect System
Expect to pay: $58.00
NOTE: This tool has the ability to cover all bases with a circular saw, jig saw and sander attachments available.
Sanders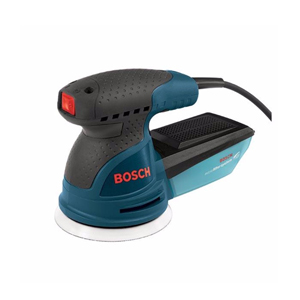 A good orbital sander will give your projects the professional finish it deserves. With a range of different grit sanding paper available to produce the desired smoothness. A sander with a variable speed setting will be very useful to prevent chewing away too much wood when working with softer species like pine. For more aggressive sanding and stripping a belt sander will be the way to go but is not advised for beginners.
Beginners should consider: Bosch ROS20VSC Random Orbital sander
Key feature: Pad braking system
Expect to pay: $59.00
Router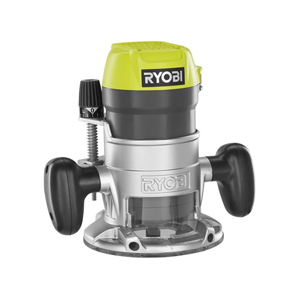 Used to cut and shape the desired profile into wood. Cut clean edges onto your projects with a huge variety of bits available. Routers are versatile tools that will put your projects on the fast track to your desired look.
Beginners should consider: Ryobi R163GK 8.5-Amp
Key feature: Quick and easy depth adjustment
Expect to pay: $89.00
Projects you can build using these tools
Safety is key
If you are considering taking up woodworking always remember, safety is key. ALWAYS follow the safety instructions as put forth in the user manual. Now GO OUT AND BUILD SOMETHING.

woodworkjunkie.com, DIY like a pro