Woodworking with reclaimed lumber.
Making reclaimed wood furniture has become a very popular branch of woodworking as of late. Mainly due to the often low cost of salvaging wood when compared to buying new processed virgin wood, in addition, weathered or discolored wood can add a great deal of character to the projects it is used for.
Reclaiming wood is also often referred to as recycling wood and rightfully so as it holds a great advantage for the environment.
Think of using reclaimed wood as saving a tree that didn't need to be chopped down to meet the demand for lumber.
What is reclaimed wood?
Salvaging processed lumber from its original use to repurpose it in a different application.
Salvaging wood from old structures such as barns, decks or floors are a great way of getting your hands on some choice lumber to incorporate into your woodworking projects.
There is, however, a downside to working with reclaimed wood. Unlike a quick trip down to the local mill or wood merchant where you can shop for the dimensions needed to satisfy your next project, in the case of reclaimed lumber, it is not as convenient.
In these cases, the often labored process involves dismantling the wood from its original use, stripping the old finish to the desired look and finally sizing the wood to suit its use.
Reclaimed wood needs to be graded.
Reclaimed lumber has often suffered some degree of deterioration due to exposure to the elements over a certain period of time. This can be as a result of weather, fungal or parasite damage and may result in discoloration, warping, rough surface and weakening. It is for this reason that reclaimed lumber should undergo a level of grading to determine the appropriate re-use of the lumber.
Reclaimed lumber with a high level of decomposition is popularly used for landscaping, while rough and discolored wood can be used to make rustic furniture.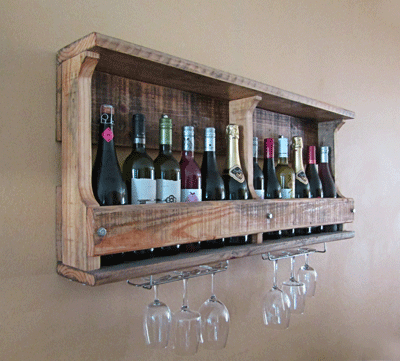 Rustic is in and nothing gives a more rustic look then reclaimed wood. Ripping up old floorboards and using them to build a farm style coffee table or using the wood from a old wine barrel to build stools and chairs can add a unique themed flair to the area these objects will be displayed. Although articles made using reclaimed wood is more often used for decorative purposes it should not mean it can't have a level of functionality.
(When making rustic furniture from reclaimed wood try not to remove too much of the colors and textures with excessive sanding. Rustic furniture gets its appeal from its imperfections)
Reclaimed wood can also be salvaged and milled to bring the lumber close to newly processed state like the woods you will find for sale as "reclaimed" and are more often the woods with low levels of deterioration. This however requires specialized equipment like thicknessers. A thicknesser will remove the outer layer of rough, discolored wood often exposing a true gem hiding underneath. So giving new life to the old weathered plank that was stripped out of that old barn or level out the scuffing from all the years of walking on that old floor. If the lumber is not in a state of deterioration, just running a belt sander over it to strip away surface impurities can produce quite a clean finish also.
When working with reclaimed wood it is very important to remove any embedded metals like screws or nails. If not removed they can cause serious damage to carbide tipped saw blades if the two had to meet while sawing.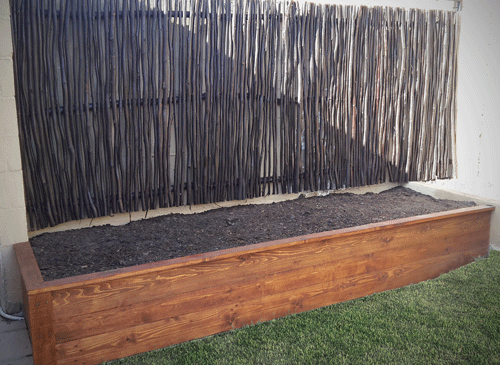 Working with reclaimed wood as a beginner.
When finding your feet in the woodworking world, working with wood from dismantled pallets or shipping crates is a great way to practice your craft with minimal expenditure on the material. These can be obtained fairly easily and at low cost and be used to build planters, outdoor furniture, dog kennels, decorative fixtures etc.
If the woodworker does not possesses the patience to dismantle the pallets, dismantled pallets can be purchased from suppliers.

Dismantling is important because, as was mentioned earlier in the article, saw blades and nails are not friends.

Woodowrkjunkie.com, DIY like a pro