$9.90
Detailed Woodshop Junkies All-In-One Woodworking Workstation plans (103 pages) in METRIC and IMPERIAL.
The plans contain no additional information such as electrical wiring, dust collection piping layout, etc
Redistribution or resale of these plans is NOT allowed!
Description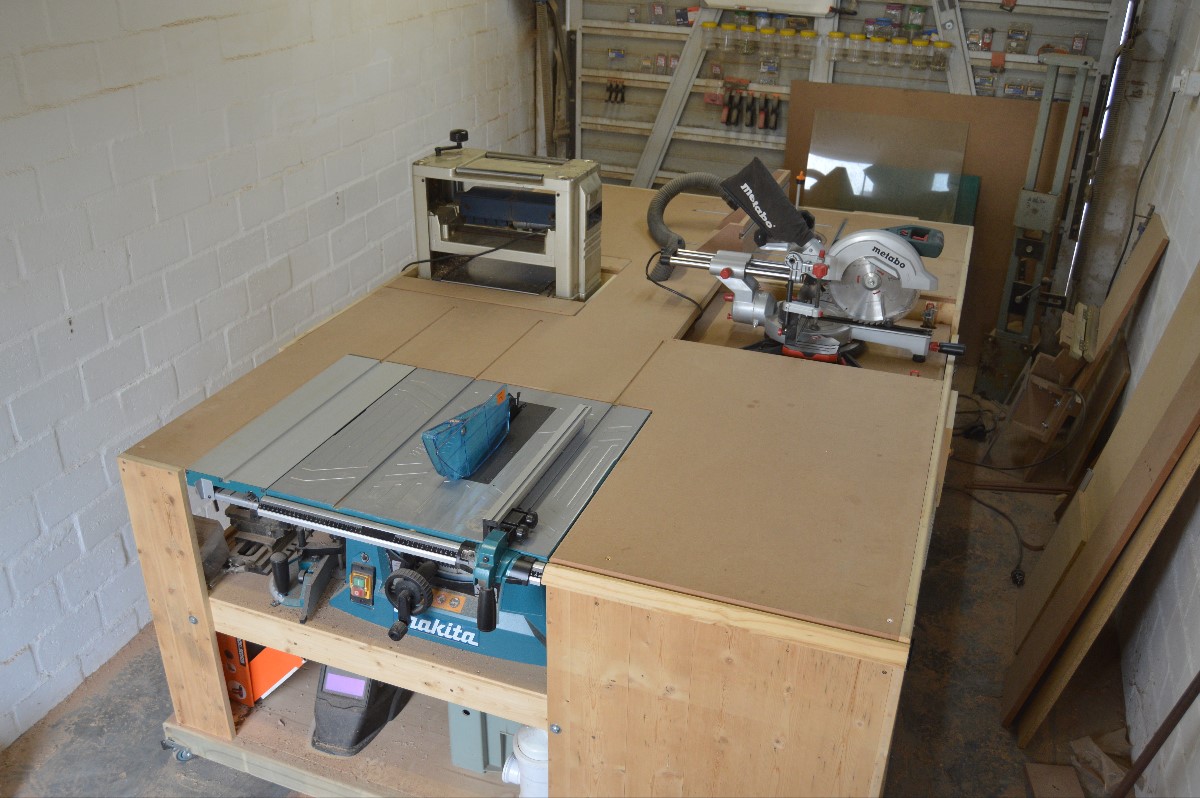 After designing and building my version of an ALL-IN-ONE woodworking workstation I have been flooded with request for more detailed plans to explain how I went about assembling it.
The redrawn plans have now finally been made available for purchase here. (Better late than never)
These are the plans I designed and represent the exact dimensions I followed while building my ALL-IN-ONE bench as shown on my YouTube channel, Woodshop Junkies.
Available in METRIC and IMPERIAL units.
The bench was designed and built using the metric system. All dimensions were converted directly to imperial units and are therefore expressed in thousands of an inch.
Download cutting list
IMPORTANT! – Disclaimer
The dimensions of these plans have been developed specifically to fit and accommodate my tools and equipment. (Adjustment would be necessary to adapt the bench design to fit/accommodate different makes and models)
I am NOT a professional woodworker or qualified engineer and these plans do not constitute professional advice of any kind. They are made available purely for entertainment and information purposes.
NO long term test has been done to determine the effects of storing and using tools and power tools as they are stored and used on this bench.
Always refer to the user manuals of your equipment for the correct operating procedure.
The use of these plans is done entirely at the user's own risk.
Woodshop Junkies will not accept any responsibility or liability for any damage or injury incurred due to any form of use of these plans.