$5.00
Detailed Woodshop Junkies 2-In-1 Garden Bench/Picnic Table Plans in METRIC and IMPERIAL.
0.0mm[0.000in]
Re-distribution or re-sale of these plans are NOT allowed!
Description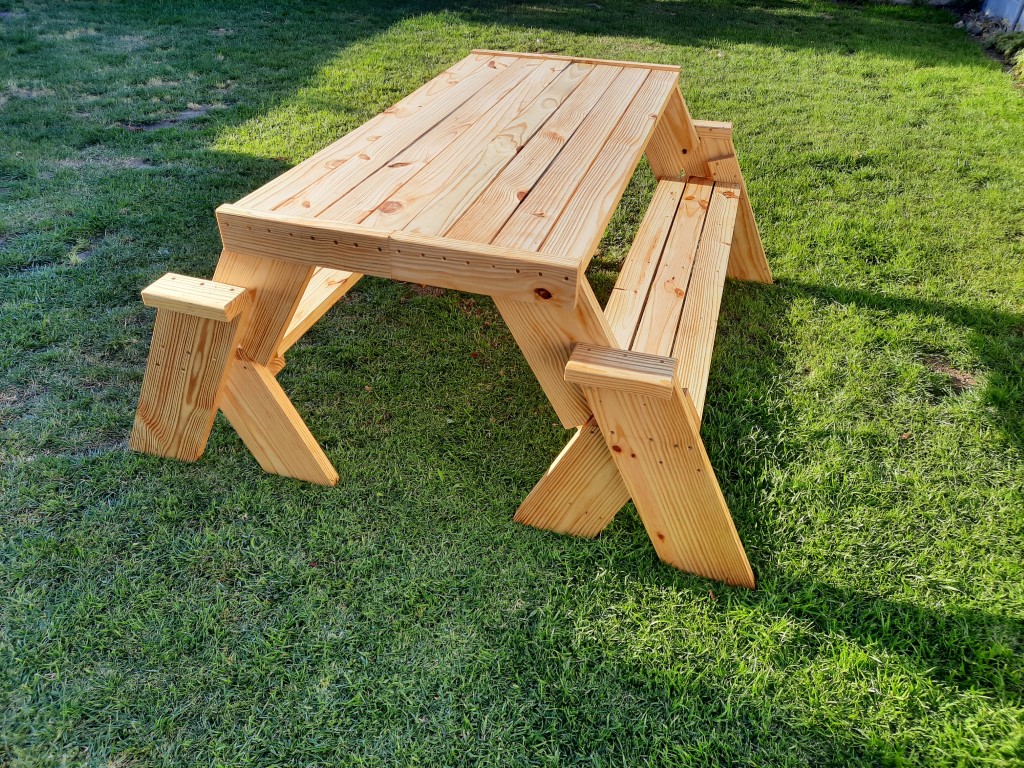 Easy Build 2-In-1 Garden Bench/Picnic Table
Plans Contain Metric And Imperial (Decimal) Units
The 2-In-1 Garden Bench/Picnic Table was built using metric and metric standard sizes. All imperial units were converted directly from metric and are expressed in thousands of an inch (0.000).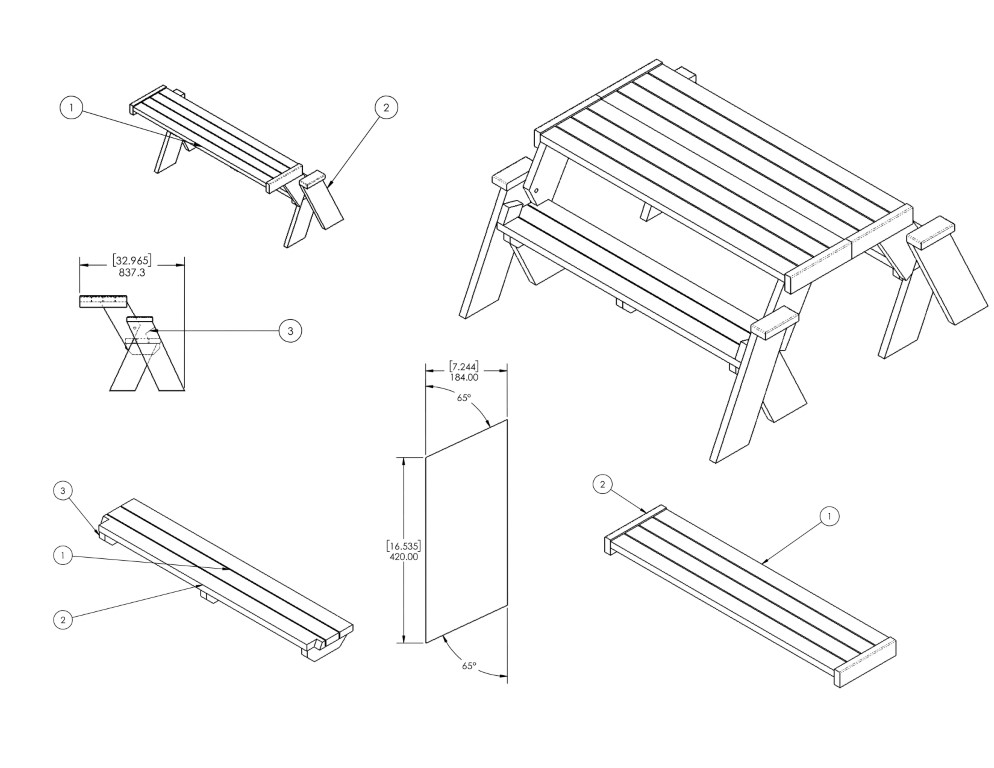 IMPORTANT! – Disclaimer
The dimensions of these plans have been developed specifically to fit my environment.
I am NOT a professional woodworker or qualified engineer and these plans do not constitute professional advice of any kind. They are made available purely for entertainment and information purposes.
NO load or long term test has been done to determine the long term performance of the 2-In-1 Garden Bench.
Always refer to the user manuals of your equipment for the correct operating procedure.
The use of these plans is done entirely at the user's own risk.
Woodshop Junkies will not accept any responsibility or liability for any damage or injury incurred due to any form of use of these plans.